Inbound marketing services with Smart Inbound.
Please note this is not an official proposal. It is an outline of our due diligence so far and a sample campaign we may recommend. A formal discovery session between DreamBuilt Software and Smart Inbound is necessary to ensure we are the right fit.
TO DREAMBUILT SOFTWARE,
I truly appreciate your time and the opportunity to design an inbound marketing campaign for you. I am long-time friends and business associates with Joshua Watson, who explained some of your company goals and challenges. I've looked through as much data and background information as I can without scheduling a formal discovery session. After reading through this summary and the services Smart Inbound can provide, please let me know if you would be interested in next steps. 
Smart Inbound Marketing is a specialized agency. We keep a small base of premium clients to ensure every customer gets the 1-on-1 attention they deserve. If we move forward on a project together, you will be given a timeline that ensures we don't have too many active projects at once. This helps us both. Communication through email is best, and please allow a few days for a detailed and thorough response. Emergencies will be handled immediately.
We will set milestones for our project to make sure you are happy at every stage. The client and agency should account for some back-and-forth brainstorming, clarification, and changes. This helps us build a better deliverable for you. Finally, we appreciate the long-term relationships we build. We are always available for advice, support requests, and small updates at no cost. You will receive priority in our timeline for larger projects as a repeat client.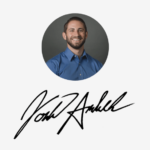 Thank you again, and I look forward to working with you.
FROM JORDAN JD ARBUCKLE
Lead consultant at Smart Inbound Marketing
The inbound marketing process involves reaching new people with eye-catching advertisements, delivering them high quality educational content, engaging them with more information about the brand, offering your specific solution, and maintaining the relationship.
Regarding DreamBuilt Software (now referred to as DBS), the goal is to increase the amount of Process Server's Toolbox (now referred to as PST) users. One of the ways to do this is through organic SEO, and that tactic is important to DBS. Inbound marketing helps with SEO, but can also drive users through other channels.
DBS's competitor, ServeManager, is currently the top-ranked product for the keyword "process server software", along with their sister-site, Serve Now. ServeManager has an updated and simplified landing page. Their blog and social media is mostly related to their feature updates. Developing the Serve Now search and learning platform was a smart idea, and has offered them a strategic advantage (DBS may have created a similar platform in the past called Pick A Server).
PST also has a highly ranking spot for the "process server software" keyword. The company is also looking to rank for "process server training", and other related searches. The DBS and PST landing pages are not as simplified or up-to-date as ServeManager, and the learning articles are not easily accessible. There is also a slight branding challenge here: Database Services is now DreamBuilt Software with the Process Server's Toolbox software, under the URL dbsinfo.com. 
This would be the right time in the strategic discussion to learn more from the DBS management team. Here are a few questions worth asking: 
1. Is there a keyword strategy around the site structure and ongoing content creation?
2. Are there any current landing pages that collect contact information in exchange for content?
3. Blog content is currently being generated, but not highlighted anywhere. Is it helping? 
4. When is the last time the DBS website was updated?
5. Is the website converting current traffic into new leads at an acceptable rate? 
6. Is there an automated email marketing strategy in place to nurture those leads? 
7. Is "Pick A Server" our product that was developed as a Serve Now competitor? 
8. Are there any paid advertising campaigns running? 
9. Has the website language been reviewed and built around keywords lately? 
Based on the answers to those questions, Smart Inbound may or may not be the right fit for DBS. We are not a SEO-only agency. Our practice of the inbound marketing funnel directly correlates to SEO. Without any additional information, here are some of the activities we might recommend: 
1. Creating target market personas and building 6-month to 1-year content strategies around them.
2. Adding landing pages and premium downloads to the website to capture lead information. 
3. Deciding on whether the brand or the product name should cover all marketing materials. 
4. A website redesign to match 2021+ design styles and better convert leads. Must be done carefully.
5. Implementing paid advertising campaigns to increase traffic right away. 
6. Using social media posts and platforms more strategically to educate and spread brand awareness.
Below you will find an example of our inbound marketing services, and what an ongoing campaign would look like. This will be customized to fit your needs. 
STRATEGY
All first month, then monthly reviews.
Spending an appropriate amount of upfront time on target market research and content development will be essential to our success, especially with the new merger and options for where to host our promotions.
CONTENT DEVELOPMENT
1 piece per month (2 on first month).
Examples of premium content include a high quality blog post, a downloadable tool, or a templated video. We will create 2 initial pieces of content upon launch, and then continue to build the library over time. 
PAID DISTRIBUTION
2-3 ongoing campaigns.
Based on our current goals, we will run campaigns (awareness, video views, lead generation, etc.) on the networks that fit the brand. More discussion is needed to see what type of paid distribution would work best for DBS.
WEBSITE DESIGN AND SEO
Page design and changes as quoted.
Depending on our campaign, website changes may be as simple as a new landing page developed by the internal DBS team under Smart Inbound guidance, or a complete website redesign with a new structure and look.
SOCIAL CONTENT
1-2 social posts per week.
We take an inbound approach to social media, which means long-form, higher quality, educational posts. We recommend an in-house employee to supplement this schedule with in-person content, or to field customer questions.
EMAIL AUTORESPONDERS
Welcome email, then 1 per month.
Selling high quality clients takes time and multiple touches. Building out an automated email funnel is an effective way to "indoctrinate" leads, and stay top-of-mind for when they are ready to move forward.
Inbound marketing is foundational brand-building that brings in exponential results over time. Some can be directly tracked, like a lead form Facebook ad. But eventually, a company should see an increase of visits, leads, and sales across multiple sources: word-of-mouth, search engines, social media, contact forms, and phone calls. Here is a general timeline of a 6 month inbound campaign.
MONTH 1
Strategy sessions
On-site shadowing
Customer profiles
Onboarding
Content creation
MONTH 2-3
Content launch
Advertising launch
Social media launch
Testing and adjustments
Content creation
MONTH 4-6
Optimization
Scaling successes
New ad channels
Strategy review
Content creation
Project costs are estimated by the monthly hours required. If the project extends past 120% of the allocated hours for multiple months, the client and Smart Inbound will renegotiate the scope of work or investment spend.  
INBOUND MARKETING FOR DBS
Campaign investment, not including advertising spend or full website redesign:
Strategy (All first month, then monthly reviews.)*

Onboarding and technical setup (Initial month.)

Paid advertising campaigns (2-3 ongoing campaigns.)**

Landing pages or website redesign (As needed.)***

Content creation (1 premium pieces per month, 2 in first month.)

Social media marketing (2 social posts per week.)

Email autoresponders (Welcome email, then 1 per month.)

Ongoing analytics (Monthly monitoring.)

*Additional $500 required for extra setup in first month (no ad spend). 
**Additional ad spend applies. Reccomended $500 per month.
***A full website redesign can be quoted seperately.
PROVIDED BY SMART INBOUND
Here's to smarter marketing.
Your Consultant:
Jordan JD Arbuckle
502 E Main St, Lakeland FL 33801
jd@smartinbound.com
(612) 206-4320