Smart Inbound gives you full administrative and design access to your website. Your team may want to make design changes. Please note that each page on your website was carefully designed with the same fonts, spacing, and colors. As your team makes edits over time, the website design quality can begin to degrade.
You can edit any page on your website using the Divi Builder tool. The best way to learn the Divi Builder is by reading the documentation provided by Elegant Themes: 
https://www.elegantthemes.com/documentation/divi/visual-builder/
Here is a quick overview to get you started. While logged in and viewing any page, select "Enable Visual Builder" in the top menu: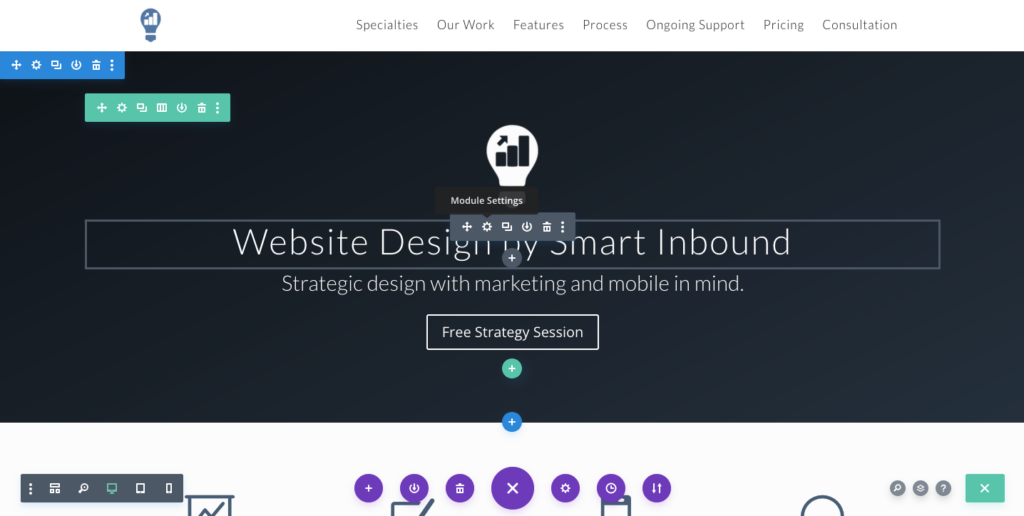 The Divi builder uses sections, rows, and modules.
Sections contain rows and modules. They control the background image and color, as well as spacing between other sections.
Rows contain columns. You can usually select between one and six columns. Rows can also have their own spacing and backgrounds.
Modules make up the content on your website. There are texts, images, icons, contact forms, and dozens more.
You can usually edit any section, row, or module by hovering over it and selecting the gear icon for "Settings". Here is an example of the settings for an image module: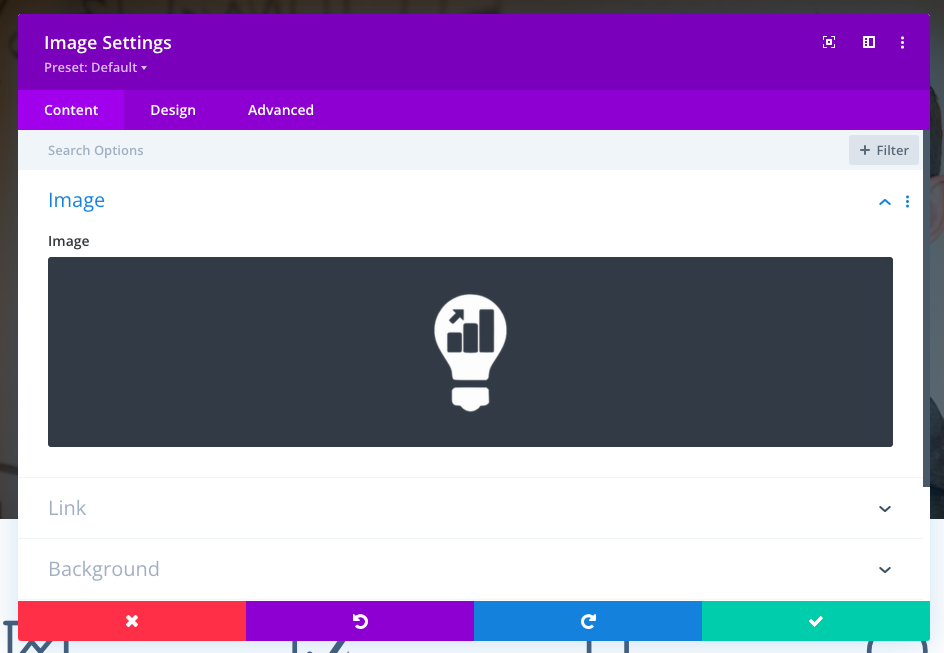 Inside the content tab, you can select the image, add a link, change the module background, and more settings based on the module you've chosen.
Inside the design tab, you can select the image size, spacing, color gradient, animations, and much more.
Inside the advanced tab, you can add custom CSS, IDs, and classes to the image.
Make sure you select the green checkmark to save your work with every module you edit.
When you have completed making your page changes, select "Save" in the bottom corner of the screen. You may have to select the three purple dots to expand the menu.
You can use the same menu on the bottom left to view your website in tablet and mobile view. Each module may have custom settings for every screen size, so you will need to adjust accordingly.