Website design and inbound marketing.
TO CHRIS MCLAUGHLIN:
Thank you for the opportunity to work with you. I'm looking forward to building the #1 resource for real estate insights and masterminds in the nation! Here are some of my goals for this project:
1) Build a beautiful website that captures leads, hosts resources, and promotes products.
2) Design a high quality newsletter that can be compiled and sent by me or outsourced at a faster rate.
3) Create educational website and social content that builds our perceived industry expertise.
I'll be working on those goals in order. We have a large email list that will be imported into a new system (TBD based on pricing constraints). I'd like to see if we have any past social profiles that can be converted for this new brand so we don't have to start from scratch.
A challenge to think about: short form TikTok style video content is currently dominating. That is difficult for a consultant like me to create, and perhaps there is another strategic partner who loves to talk real estate on camera all day long. I am also happy to try weekly or 2x weekly emails, but I believe it would be more price effective to outsource.
I've added monthly quotes below, and just a 10% commission on REmastermind profit. I believe that this leaves room for us to entice other partners (which will help me) while you retain the largest percentage. I track my hours carefully and am usually very accurate. If it turns out to be less, my quote will drop. If it's significantly more, we can re-evaluate after a few months of hard work. 
Please take a look at the detailed services, and let me know if there are any questions or changes you request so I can be perfectly clear on my responsibilities and succeed for the company.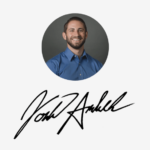 Thank you again,
FROM JORDAN JD ARBUCKLE
Lead consultant at Smart Inbound Marketing
STRATEGY
Upon campaign launch.
Spending an appropriate amount of upfront time on target market research and content development is essential to our success. Let's take a look at both successful newsletters as well as the top real estate brands that offer similar products.
CONTENT DEVELOPMENT
1 piece per month (2 on first month).
Examples of premium content include a high quality blog post, a downloadable tool, or a partnership with an affiliate. We will create 2 initial pieces of content upon launch, and then continue to build the library over time. 
PAID DISTRIBUTION
2-3 ongoing campaigns.
Based on our current goals, we will run campaigns (awareness, video views, lead generation, etc.) on the networks that fit real estate and your product the best: Facebook, Instagram, TikTok, Hulu, or an emerging platform.
SOCIAL CONTENT
2 social posts per week.
We take an inbound approach to social media, which means long-form, higher quality, educational posts. We recommend an in-house employee to supplement this schedule with in-person content, or to field customer questions.
WEBSITE DESIGN AND SEO
Full website build with ongoing support.
We will use FlyWheel hosting and WordPress to create a website that captures leads, hosts resources, and encourages other businesses to partner with REmastermind. Smart Inbound provides consistent updates and tech support.
EMAIL MARKETING
2 per week (setup then outsource?)
High quality email marketing is still a great way to connect with your potential customers. We will create a beautiful email template for an immediate welcome email and ongoing broadcasts. 
ANALYTICS
Monthly review and adjustments.
Inbound marketing involves plenty of data analysis: reach, engagements, conversion rates, video views, and more. We will monitor the numbers to balance short-term improvements with long-term success.
Inbound marketing is foundational brand-building that brings in exponential results over time. Some can be directly tracked, like a lead form Facebook ad. But eventually, a company should see an increase of visits, leads, and sales across multiple sources: word-of-mouth, search engines, social media, contact forms, and phone calls. Here is a general timeline of a 6 month inbound campaign.
MONTH 1-2
Strategy sessions
Onboarding
Customer profiles
Website design
Content creation
MONTH 3
Content launch
Advertising launch
Social media launch
Testing and adjustments
Content creation
MONTH 4+
Optimization
Scaling successes
New ad channels
Strategy review
Content creation
Project costs are estimated by the monthly hours required. If the project extends past 120% of the allocated hours for multiple months, the client and Smart Inbound will renegotiate the scope of work or investment spend.  
WEBSITE DESIGN FOR REMASTERMIND
Investment (50% down, 50% on completion):
Strategy and onboarding (Upon project launch.)

Initial framework and branding

Pages (Home, About, Resources, Registration, Terms, Landing Page)

Content creation

Plugins and integrations

Review sessions 1-3

Launch and follow up

Ongoing support and changes*

*Monthly security is included. Requested updates not included in "Services" are billed at $100 an hour.
INBOUND MARKETING FOR REMASTERMIND
Campaign investment, not including advertising spend:
Strategy (Upon project launch.)

Onboarding and technical setup (Initial month.)

Paid advertising campaigns (2-3 ongoing campaigns.)**

Content creation (1 premium piece per month, 2 in first month.)

Email marketing (Welcome email and ongoing broadcasts.)

Social media marketing (2 social posts per week.)

Ongoing analytics (Monthly monitoring.)

* 10% of REmastermind profit. 

**Additional ad spend applies. Recommended $500 – $750 per month.
Payment of the first invoice serves as an acceptance to the terms of this agreement.
SUMMARY
Smart Inbound Marketing ("Agency") and REmastermind ("Client") both willfully agree to enter into a contract for a website design and ongoing digital marketing service package. ("Services"). Both Agency and Client will operate in good faith and maintain a respectful business relationship in order for each party to be successful. 
SERVICES
The services, timeline, and pricing agreed upon in this contract have been outlined in this webpage, under the header "Investment" (also known as "Scope of Work". Prior to the execution of this agreement, Agency has provided Client with an estimate as to the Scope of Work. Agency will discuss any increases in the amount billed with the Client. It is essential for a successful campaign and client relationship to stay within the dedicated scope of work.
PROPERTY
Client will receive legal ownership of all deliverables provided by Agency after final payment is received. This may include, but is not limited to: strategic plans, design work, content, created software accounts, advertising copy, targeting, collected data, and analytics results. Agency may retain Client data and account access during and after the life of the contract. Data and account access can be removed after termination of Services upon written request of Client. Agency will maintain any necessary confidentiality related to Services during the contract period. Any request to keep certain information confidential by Client must be made in writing to Agency. Said confidentiality agreement will survive the termination of this agreement and will only be revealed as required by law.  Agency may use examples from Services in case studies or testimonials. Any confidential or proprietary information can be removed upon written request of the Client.
PAYMENT
Project costs are estimated by the hours required. If the project extends past 100% of the allocated hours, the client will be given notice. Smart Inbound will absorb the cost of up to 20% of the project total for any additional hours needed. The client will then be given notice when billing for additional hours will accrue. Payment for Services will be made on the following terms: invoices sent at the beginning of each month for that month's services. Invoices will be sent digitally, and can be paid by bank transfer or check through the mail. Invoices are due within 30 days of the date of the invoice. Should Client fail to remit payment within 30 days of receiving the date of the invoice, Client shall incur a 10% late fee on the outstanding balance, month-over-month. If Agency is required to enforce this agreement in a court of law based on a breach of this agreement by Client, the entire balance of the estimate contained within the Scope of Work are immediately recoverable as liquidated damages.
ADDITIONAL PROVISIONS
This contract can be terminated by either party at any time, given a 30-day written notice is received by the other party. Upon contract termination, a final invoice or reimbursement will be sent for the amount of Services completed at that time, and, once completed, Agency will turn over any deliverables and provide a designated amount of complimentary training if requested. This contract cannot be assigned unless both parties agree in writing prior to the assignment. All written notices and requests by Client must be sent to connect@smartinbound.com, and must be confirmed delivered. Any and all written requests or notices by Agency will be e-mailed to Client's provided email address. As to any dispute arising from this agreement, Client hereby waives their right to a jury trial and agrees that jurisdiction as to any dispute is proper in Polk County, Florida. The parties further agree to pre-litigation mediation to attempt to resolve any disputes under this agreement. This agreement is governed by Florida Law. In any dispute arising regarding this agreement, the prevailing party shall be awarded its reasonable attorney fees, and costs and expenses incurred. Agency is not liable for any potential damages incurred as a by-product of Services.
Provided by Smart Inbound Marketing.
Here's to smarter marketing.
Your Consultant:
Jordan JD Arbuckle
502 E Main St, Lakeland FL 33801
jd@smartinbound.com
(612) 206-4320