So, you made a company Facebook page. You created a Twitter profile. You even built out a company LinkedIn page! You're posting daily content on these networks from various other news sites. You spend quality time each day on social media, interacting, commenting, and liking. Great work. But for some reason, your bottom line isn't increasing. And isn't that the whole point of marketing, to increase sales? Fortunately, you're on the right track. Here's the missing piece you might not know about.
Each online marketing tactic has a specific place in the sales funnel. Social media marketing is an incredibly powerful tool that can help you increase website visitors, capture leads, and provide customer service. Social media doesn't directly influence a purchase. There are other marketing strategies we discuss in other posts to help with that. As we just mentioned, here are three key things you can do with all that hard work you've put in.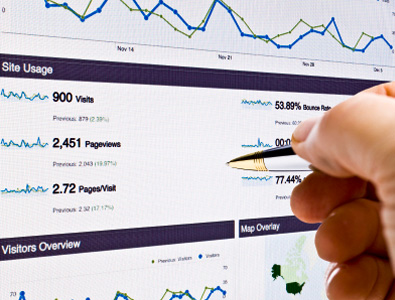 (Why are you using your pen on your laptop screen, stock photo guy. That's ridiculous.)
Increase Website Traffic 
Social is a "top-of-the-funnel" marketing effort. This means that it is effective at moving prospects from just hearing about you to visiting your website, where they can learn more. To increase your website traffic, post links from your blog (you have a blog, right?) across various social networks. Make sure to customize your text for each. There is a specific way to blast out a link on Twitter that is different than Facebook or Google+. If there was one rule, it would be "spark intrigue." You will not get many clicks if you send out "Check out my newest blog post!", but you will generate interest with a title like, "How to beat your competition in three steps: You'll never guess #2!"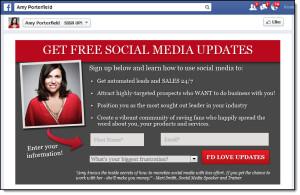 Capture Leads 
Consumers are reluctant to give a business anything personal, and for good reason. Marketers ruin everything. First, you have to gain a "like" or a "follow". The next step is to collect an email address, which qualifies as a lead. In order to capture leads with social media, you can host a contest or a giveaway. Use social media advertising and posting to direct visitors toward an email capture application, usually hosted on Facebook. You can use companies such as ShortStack and Wildfire to easily create an application in 15 minutes or less. Conduct monthly giveaways for your most valuable product, and watch the email leads flow in.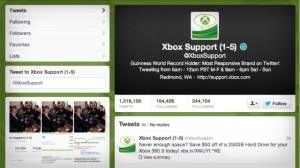 Provide Customer Service
This strategy is most effective for larger businesses with a broad customer base. You would be surprised how quickly customers angrily take to social media over products. Head over to Twitter and search for "Xbox" or "Delta" and take a look at the stream of unsatisfied users. However, you will also notice an incredible corporate support team handling almost every single request. This may seem like a necessary evil, but dealing with your brand's customer service issues on social media is the correct and transparent thing to do. If there are negative posts on your Facebook page, take extra good care of them. The rest of your fans will see it.
In the next post, we'll discuss a few "middle-of-the-funnel" marketing tactics that will provide your business with the next building block towards increasing online revenue.
Looking for some serious social media help? 
Download the free guide, "5 Reasons Why Your Facebook Business Page Isn't Working".