 Strategically built high-quality websites.
Achieve your business goals with beautiful designs, strong content, and smart user experiences.
Designed by Marketers
Your website is one of your most valuable assets. We use our marketing background to ensure your website meets your strategic goals.
Strategically Planned
We spend significant time researching your target market, outlining every page, writing powerful content, and building a site that lasts.
Mobile Optimized
50% or more of your website traffic will likely come from mobile. We ensure your site is just as beautiful and functional on mobile devices.
Ongoing Support
For a low subscription, we monitor site security, update plugins, clear spam, provide email support, and fix any unforeseen errors.
Our Recent Work
Clients may have made changes to their live site designs since our launch.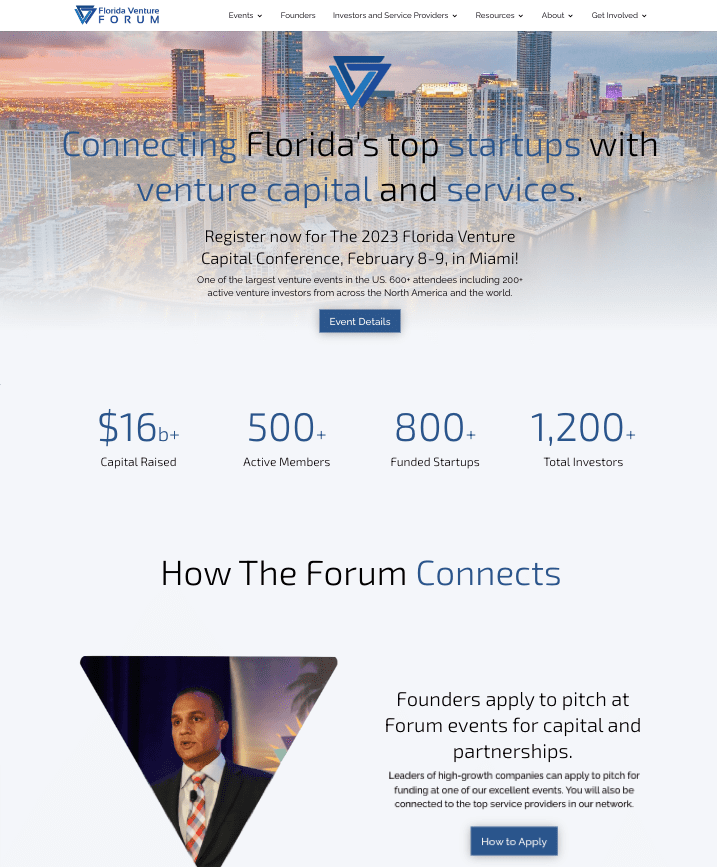 We focused on a sleek, tech-inspired design with interactive resources for the largest VC event host in the Southeast.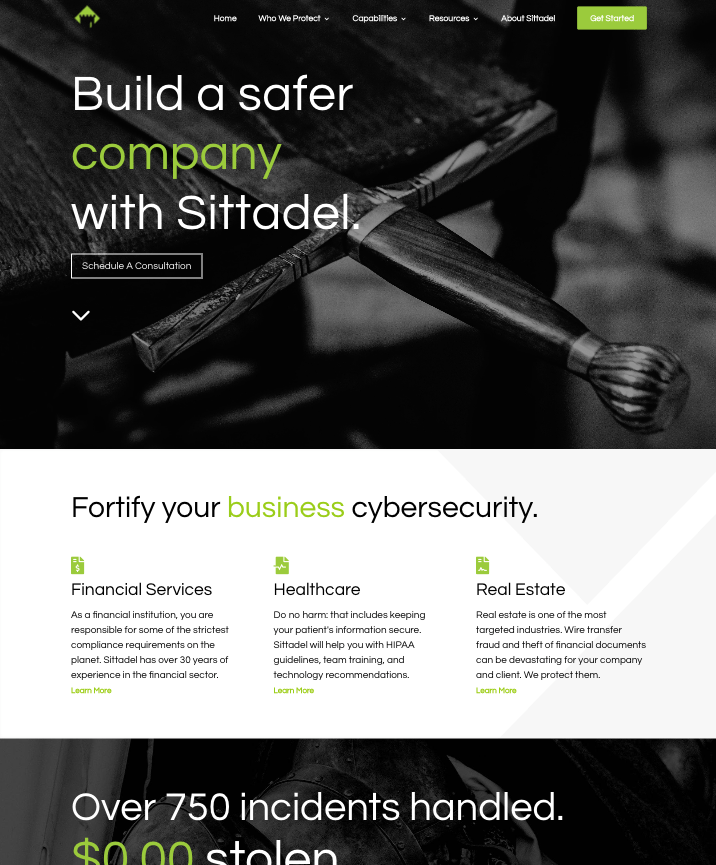 We focused on personality, minimalism, and a blend of business and fantasy with this fast-growing cybersecurity startup.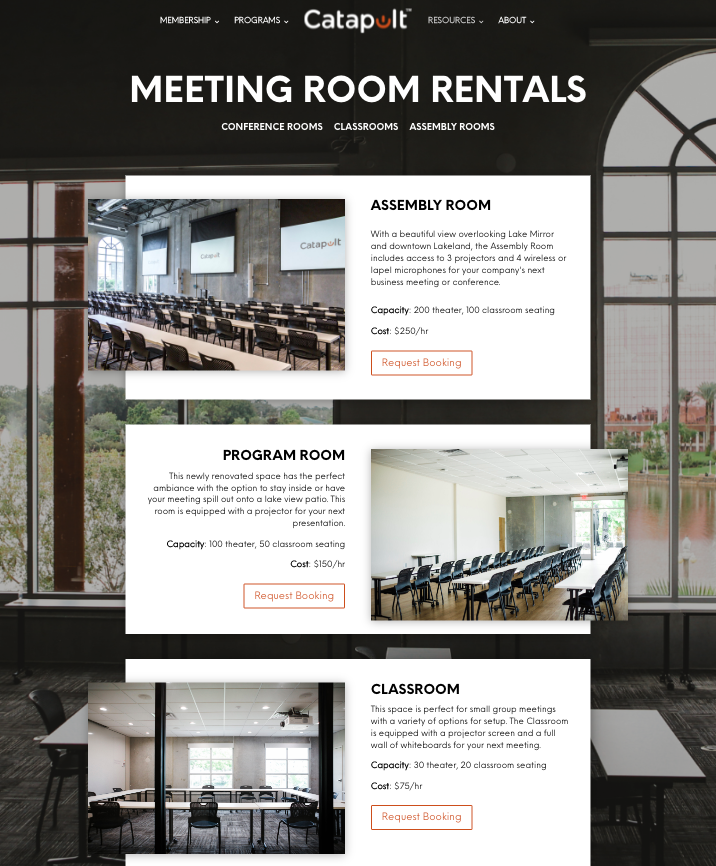 We focused on beautiful imagery, an inspiring atmosphere, and storytelling with this progressive coworking space.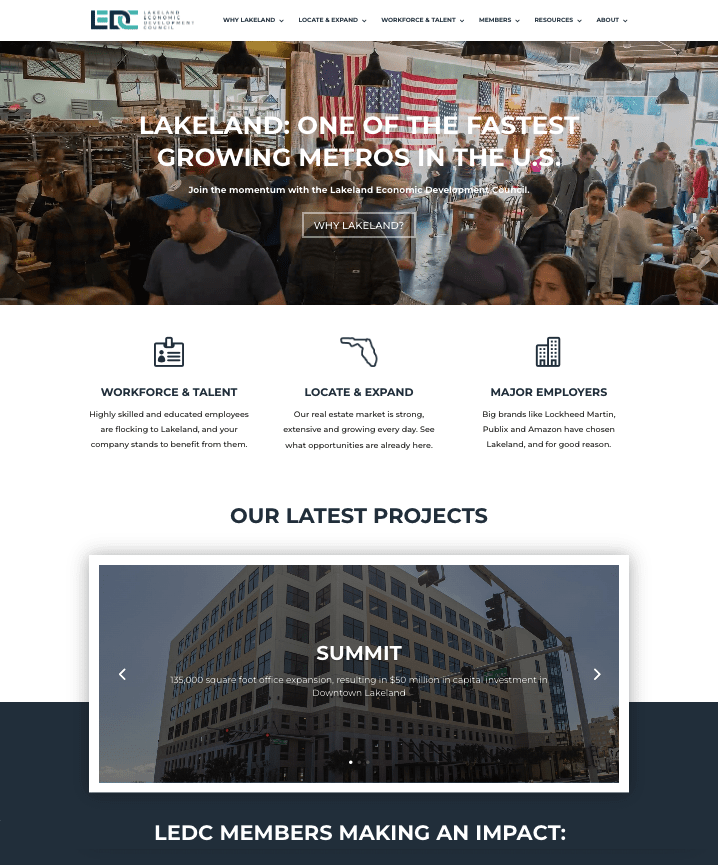 We focused on professionalism and the quality organization of information with this economic develoment council.
Your website is a powerful tool to help your business succeed. Find its primary purpose and design around that.
Strong, concise content and an intuitive user experience will make sure your target market finds what they need.
From the design elements we use to the way we structure your site, simplicity makes for a longer lasting platform.
A Content Partnership
We need your help with detailed information about your business, products, and services. Smart Inbound will take care of the short, bold marketing language and ask for feedback.
The Content Document
During project launch, you will receive a document that outlines every piece of written content we need, including advice on the length and format of each segment. You'll have plenty of time to work on it.
Our Content Revisions
We will take your written content and revise it into something that the target market can easily understand. We may also recommend additional content that will improve the strength of your website.
Phase One: Templates
Starting with your home page, we build basic templates and design elements for approval.
Phase Two: Buildout
After receiving your technical content, we continue to revise and perfect the design.
Phase Three: Features
As we finalize the site, we integrate the powerful plugins and features in our scope.
Phase Four: Finalizing
With a final review and launch in the books, we provide team training and documentation.
Hosting & Support: $50 / Month
Our website hosting is the best on the market, with excellent speed and security.
But all websites also require technology updates and active management to remain functional and secure.
Smart Inbound uses various tools on our hosting platform to update and optimize your website on a monthly basis.
This includes daily backups, immediate critical security updates, monthly smart plugin updates, Spam removal, and speed optimization.
How Tech Support Works
We check in monthly to complete our support checklist. If you discover a website issue, email support@smartinbound.com.
If any error is related to our work, our standard plugins, hosting, theme updates, or our custom-written code, it will be fixed as soon as possible and free of charge.
If any error is related to client work, additional plugins, the Wordpress ecosystem, or any outsourced development, Smart Inbound provides email support and may be able to offer a solution for an additional cost.
Requested Updates: $100 / Hour
Your team will be trained on how to make a variety of changes to your website.
If there is a content or design project that you would like to hand off to Smart Inbound, we will quote out these projects and receive approval through email.
Changing content or updating small design elements are fast 15-minute updates.
Adding new features or additional pages may require multiple hours.
You will be receive an invoice for approval through your current hosting and billing.
Basic
General estimation:
5 – 10 pages

5 – 10 custom page templates

All standard features

Team training

Ongoing support*

*Additional fees may apply.
Standard
General estimation:
10 – 20 pages

10 – 15 custom page templates

All standard features

Team training

Ongoing support*

Custom photo and video*

Custom plugin development*

Additional integrations*

*Additional fees may apply.
Advanced
General estimation:
20 – 30+ pages

15 – 20+ custom page templates

All standard features

Team training

Ongoing support*

Custom photo and video*

Custom plugin development*

Additional integrations*

eCommerce integration*

Complex features and needs*

*Additional fees may apply.
Enter your details below. Let's build something great together.
502 E Main St
Lakeland, FL 33801
(863) 692-6079
connect@smartinbound.com